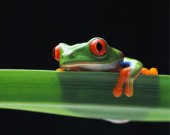 The company
Amfitech Sweden AB is a privately held company based in Stockholm. The company was founded as "Seatrotter" in 2009.
In 2010 the company changed name to Amfitech Sweden AB and widened the offering to include fully equipped solutions based on the vessel concepts developed earlier.
Engineering services and custom design projects became a part of the company activities at the same time.
The name Amfitech was inspired by amphibious animals, living on land and in water.
Phone us, fill in below, or send a mail

Amfitech Sweden AB
info@amfitech.se

Phone:
+46 70 4131911 (Mr. Gunnar Nylén, Managing Director)
Postal address:
Amfitech Sweden AB
P.O. Box 45002
SE-104 30 Stockholm
Sweden
Street address:
Sveavägen 90, 7th floor
Stockholm, Sweden

BIC/IBAN: HANDSESS SE38 6000 0000 0004 8021 2228
VAT-nr: SE556785570401
Org-nr: 556785-5704